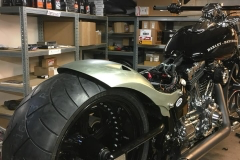 Le plaisir de posséder une Harley-Davidson passe aussi par le plaisir de la customiser. Démarquez vous des autres motards en rendant votre moto vraiment unique. Avec plus de 600 pages d'accessoires spécialement conçus par Harley-Davidson, et répondant aux mêmes critères de qualité que les pièces d'origine, vous trouverez forcément dans le catalogue de quoi rendre votre moto unique.
Parce que votre Harley-Davidson est bien plus qu'une simple moto, c'est le reflet de votre personnalité, nous vous aidons à lui apporter les modifications qui en feront une machine exceptionnelle. N'hésitez pas à nous consulter pour obtenir plus d'informations sur le nombre infini de possibilités qu'offre le programme de customisation Harley-Davidson.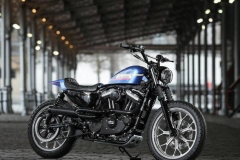 La concession Harley Davidson de Chalon sur Saône a participé aux « Battle of the King« , qui met en compétition les distributeurs Harley Davidson dans une épreuve de customisation, en 2017 et 2018.
Lors de ces deux éditions Harley Davidson Chalon sur Saône a obtenu successivement les 3ème et 2ème places.